Key features
Colorful display
Great visibility from all angles
Touchscreen interface
Easy and fast navigation
Modular construction
Simple installment on any shelf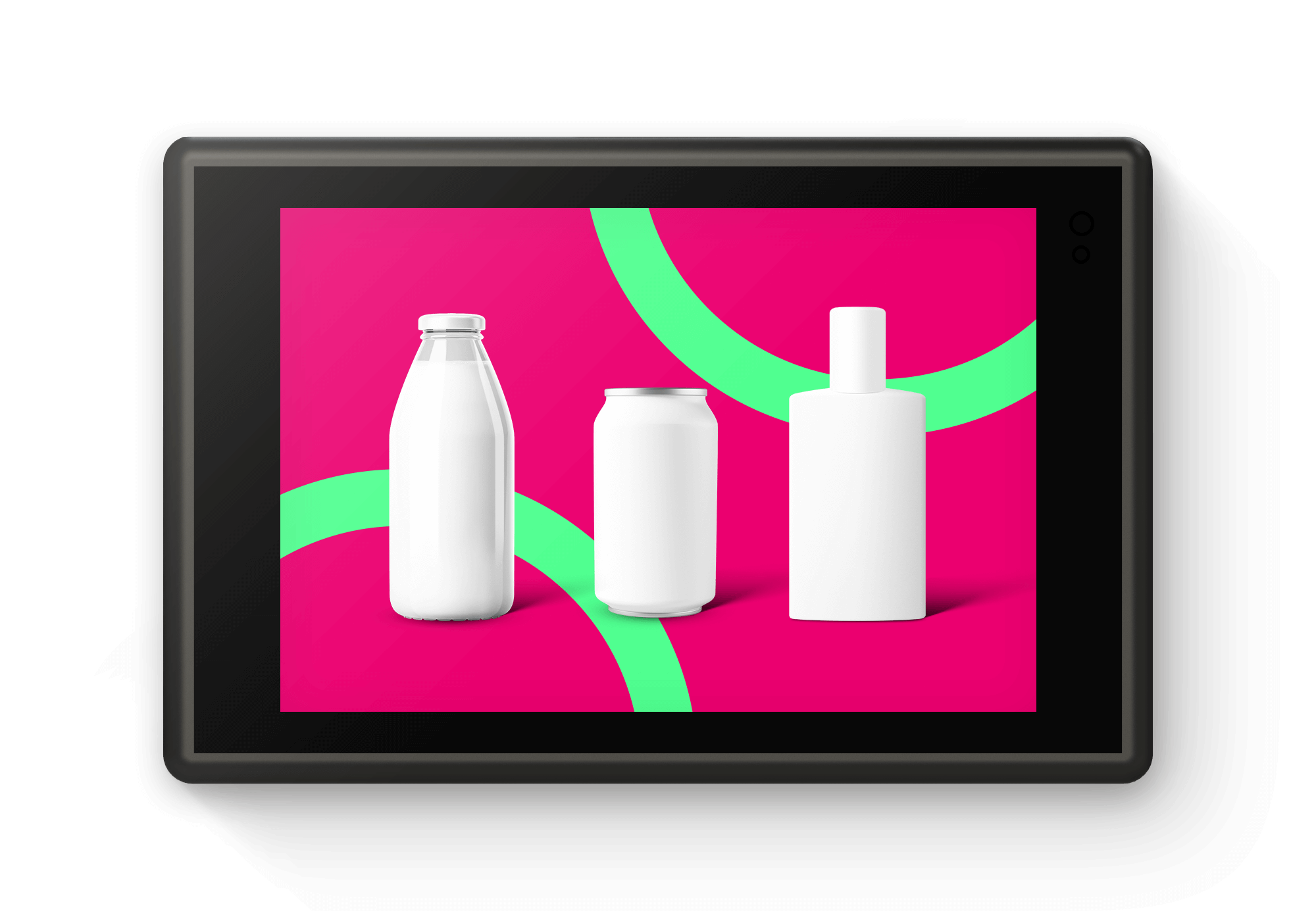 Interactive content
Touch-enabled communication with the customer
API integration
Automated updates and data synchronization
Customer analytics
Full picture of what drives your sales
Unmatched features in a single device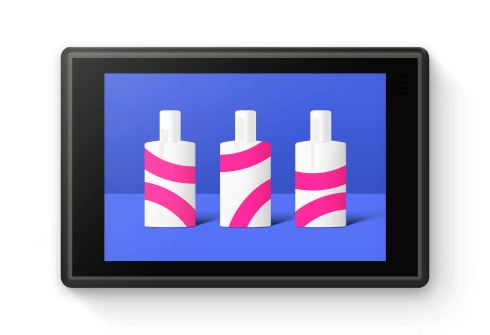 Bright and colorful display
Attention grabbing full-color touch screen display right on the shelf. No need for posters and printed materials – great visibility regardless of angle, position, or lighting. Attract more customers, get your product noticed and improve your store's image.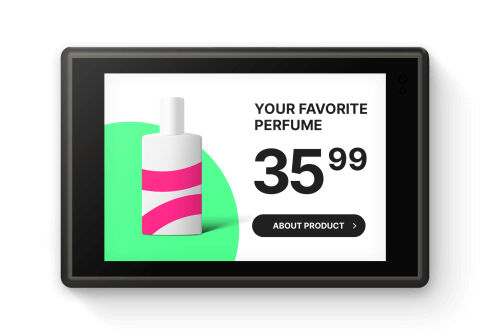 Interactive content
Today's consumers want to interact with brands. Bring your marketing content to life and engage more customers with interactive advertisements, slideshows, surveys, proximity sensor triggered content changes, and more. Great customer experience boosts your sales.
MULTIPLE LANGUAGES
Reach every customer everywhere with the help of language and currency options. Perfect solution for multicultural and multilingual settings. Improve the shopping experience and let your customers feel at ease by choosing the language and currency they prefer.
EASILY ADJUSTABLE INFO
Integrated up-to-date content across various media channels that can be easily updated, changed, and adjusted throughout the day. Perfect solution for presenting ever changing upselling, cross-selling, availability, adaptive prices, and stock options.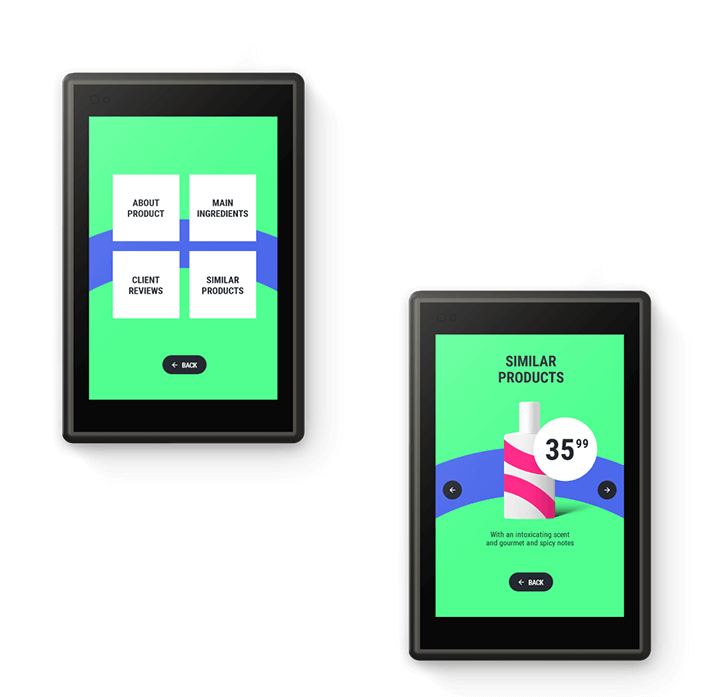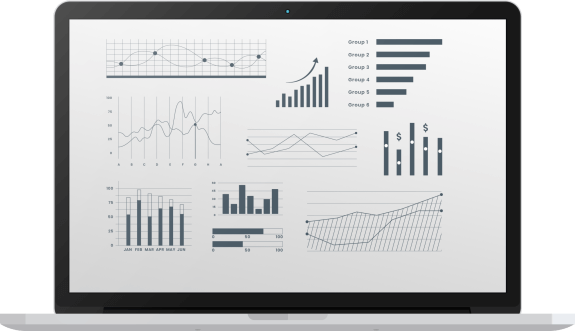 API INTEGRATION
Easy-to-use cloud platform and programmatic content management via API is a driving force for every successful and progressive-minded business. Automate day-to-day processes thus saving time and money and leaving more resources for driving revenue.
FEEDBACK AND ANALYTICS
Turn the customer's interactive engagement into feedback data. Smart built-in sensors measure client's activity, preferences and time spent at the shelf. Create interactive surveys and polls to collect more info.
Adaptable solutions for all industries
Sustainability
Low energy consumption
With advanced power saving features automatically enabled, you get to cut your energy bills
No need for printed materials
Brochures and posters can no longer keep up with the pace. Digital, sustainable solution is the future.
No batteries
In addition to power devices using green energy, you don't need to think of disposing old batteries.

Integrations & API
Automated content update Keep your data in sync on all channels, ensure swift info updates and remote content management.
Use of analytics Turn it into statistical data that give you comprehensive feedback and help you generate more income.
Instant callback Upgrade your customer service and speed up the business processes with easy-to-use shortcut to instant callback.