Wine & Beverage stores
Boost your income with an interactive advertising space!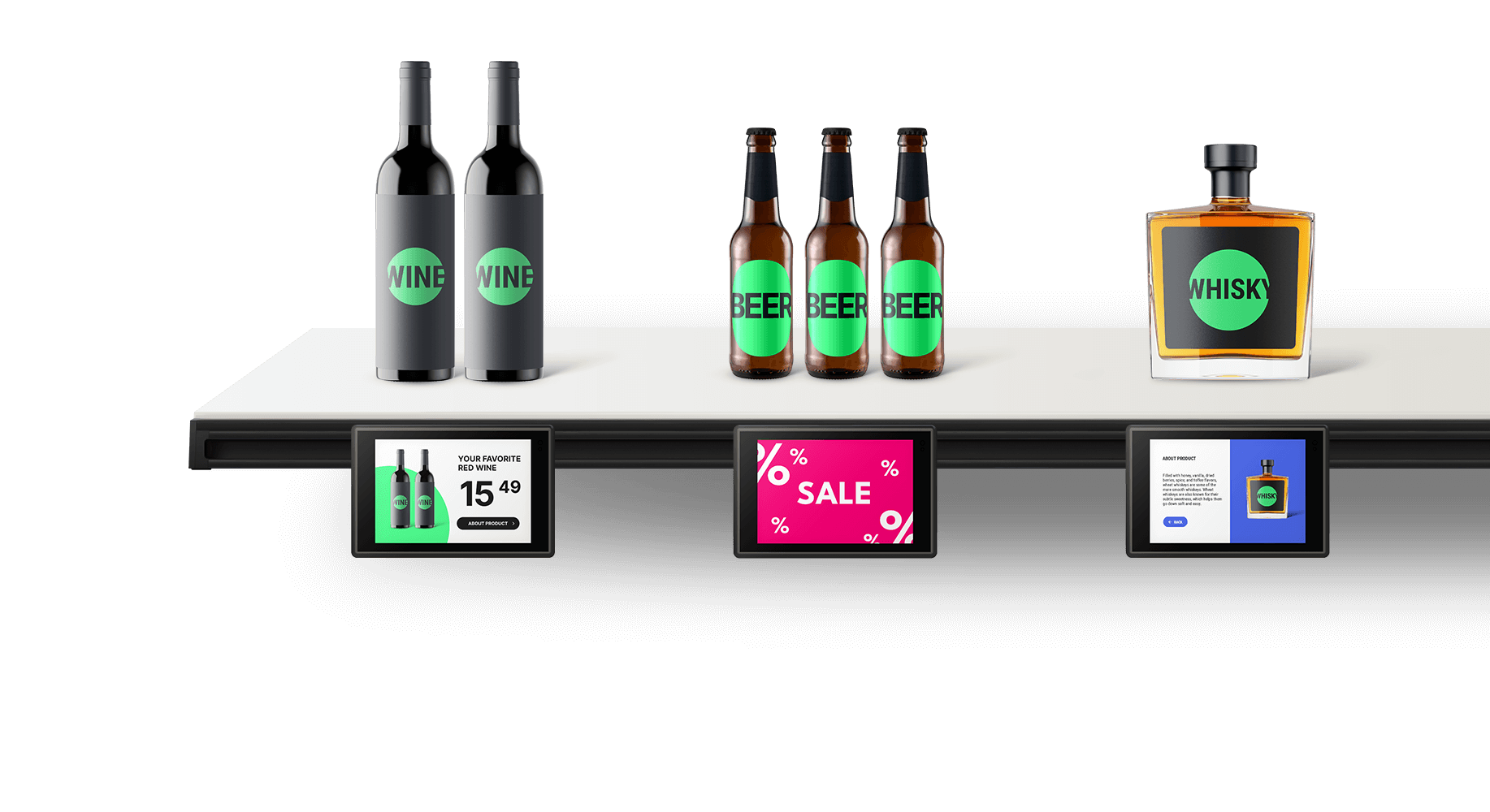 Extra advertising space
Monetize every inch of your shelf
Easily adjustable content
Adjust it to stock options and ongoing campaigns and promotions
Save resources
No need for printed posters and promo materials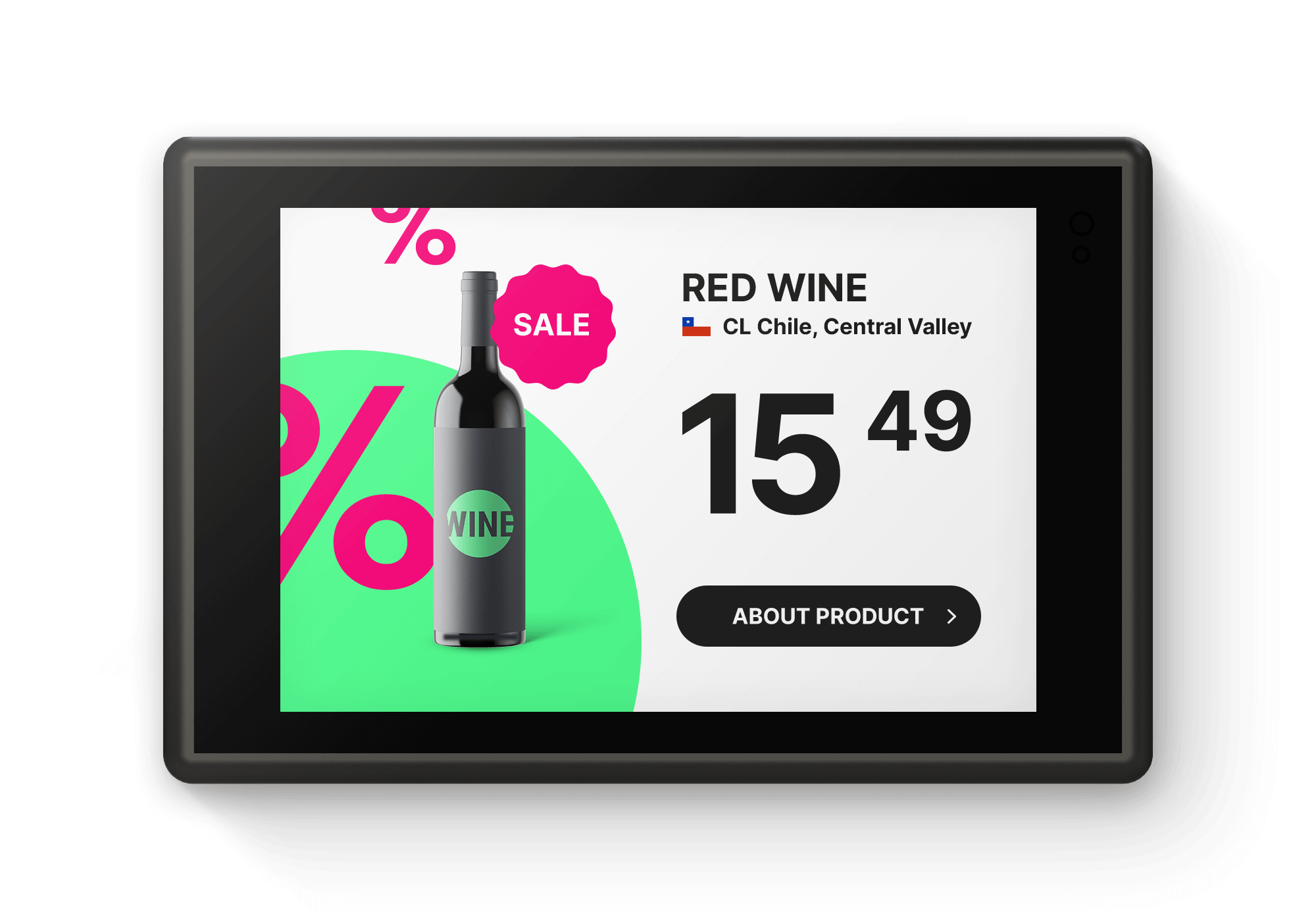 INTERACTIVE ADVERTISING SPACE GENERATES EXTRA INCOME
Engage your partners by offering them a unique, digital, touchscreen ad display for every product right at the shelf. Interactive ads offer vast content options and keep customers engaged. With our smart shelf labels, you have a lot to propose: high quality custom digital content; an opportunity to increase brand visibility; in-store marketing and feedback tool. VIVID TECH smart shelf labels are great way to monetize every inch of your shelf.
EASILY ADJUSTABLE, INTERACTIVE, COLORFUL CONTENT
When running out of stock, introducing new promotions, campaigns, and discounts, you need to attract customers' attention. VIVID TECH Cloud Platform allows you to make quick changes throughout the day, and present them in an interactive, colorful and attention-grabbing way. Our Cloud Platform allows you to quickly change content and adjust it automatically for a smooth and customer friendly working day.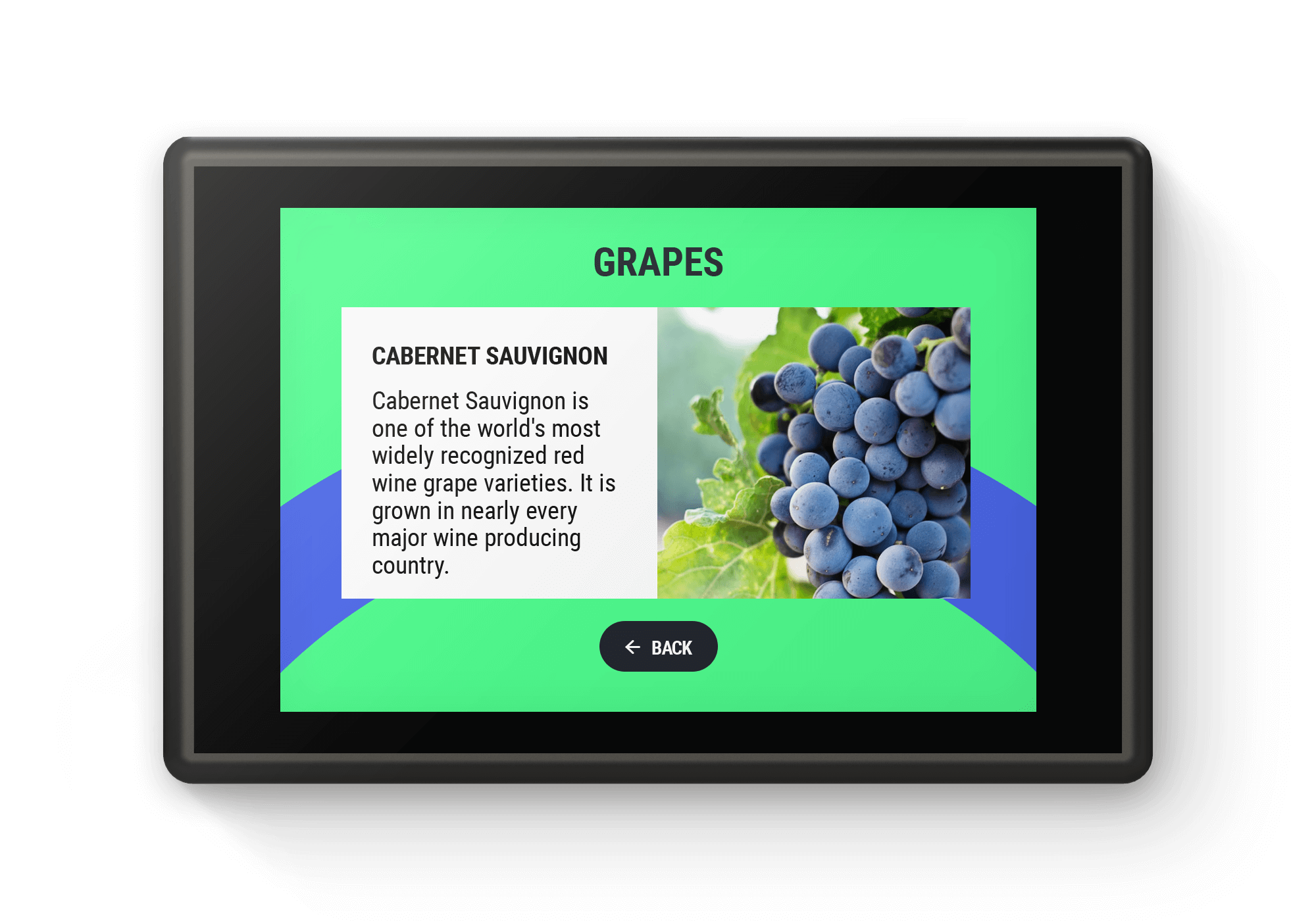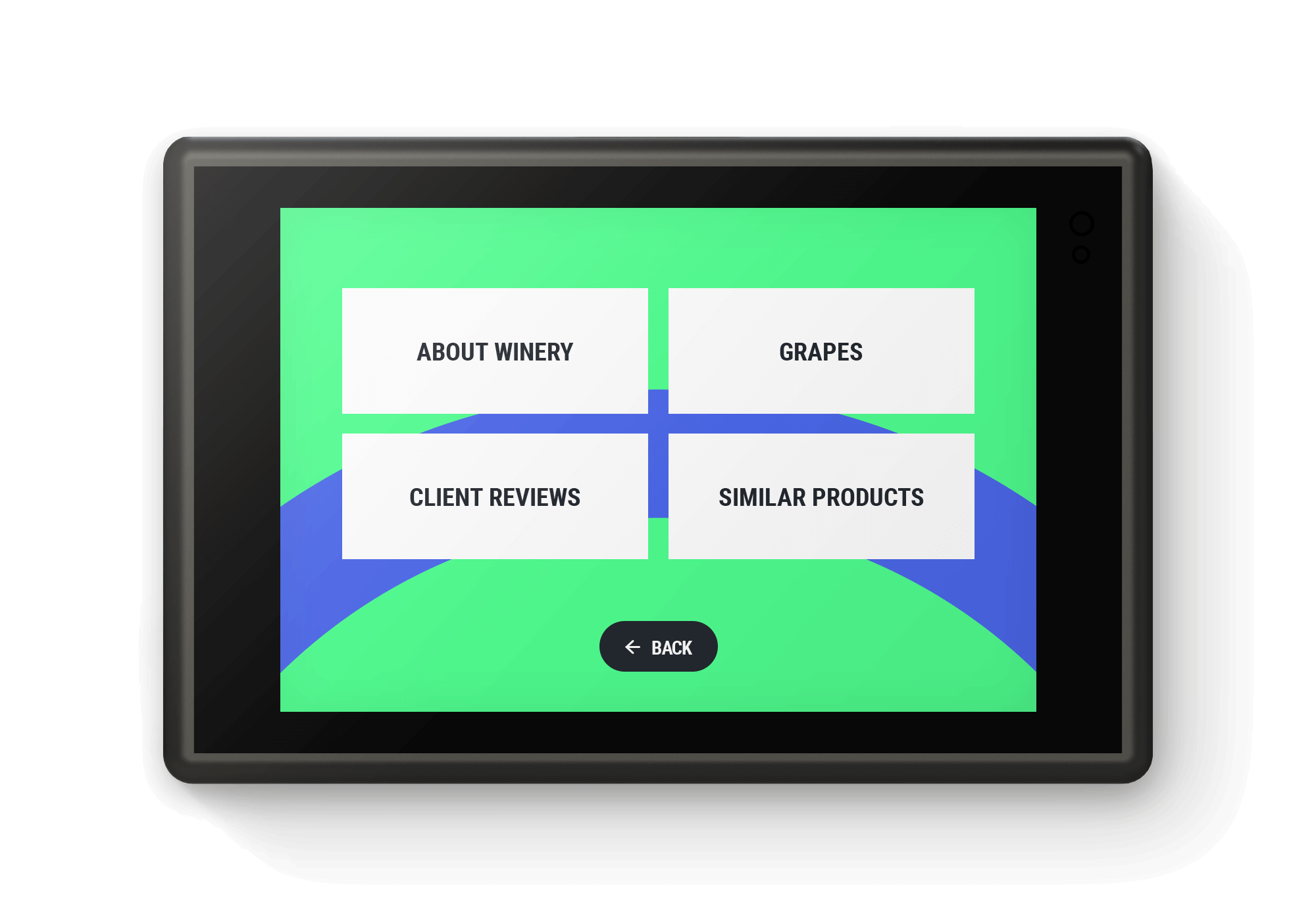 SUSTAINABLE AND RESOURCE EFFICIENT SOLUTION
VIVID TECH smart shelf labels guarantees low energy consumption and can be operated using renewable energy, particularly solar and wind energy. There is no need for batteries, no need for printing posters, no need for additional workforce. Yet the result is much more effective and visible than standard marketing materials. Saving all kinds of resources – time, energy, money, and human – is your key to sustainable and up to date business.
Key features
Colorful display
Great visibility from all angles
Touchscreen interface
Easy and fast navigation
Modular construction
Simple installment on any shelf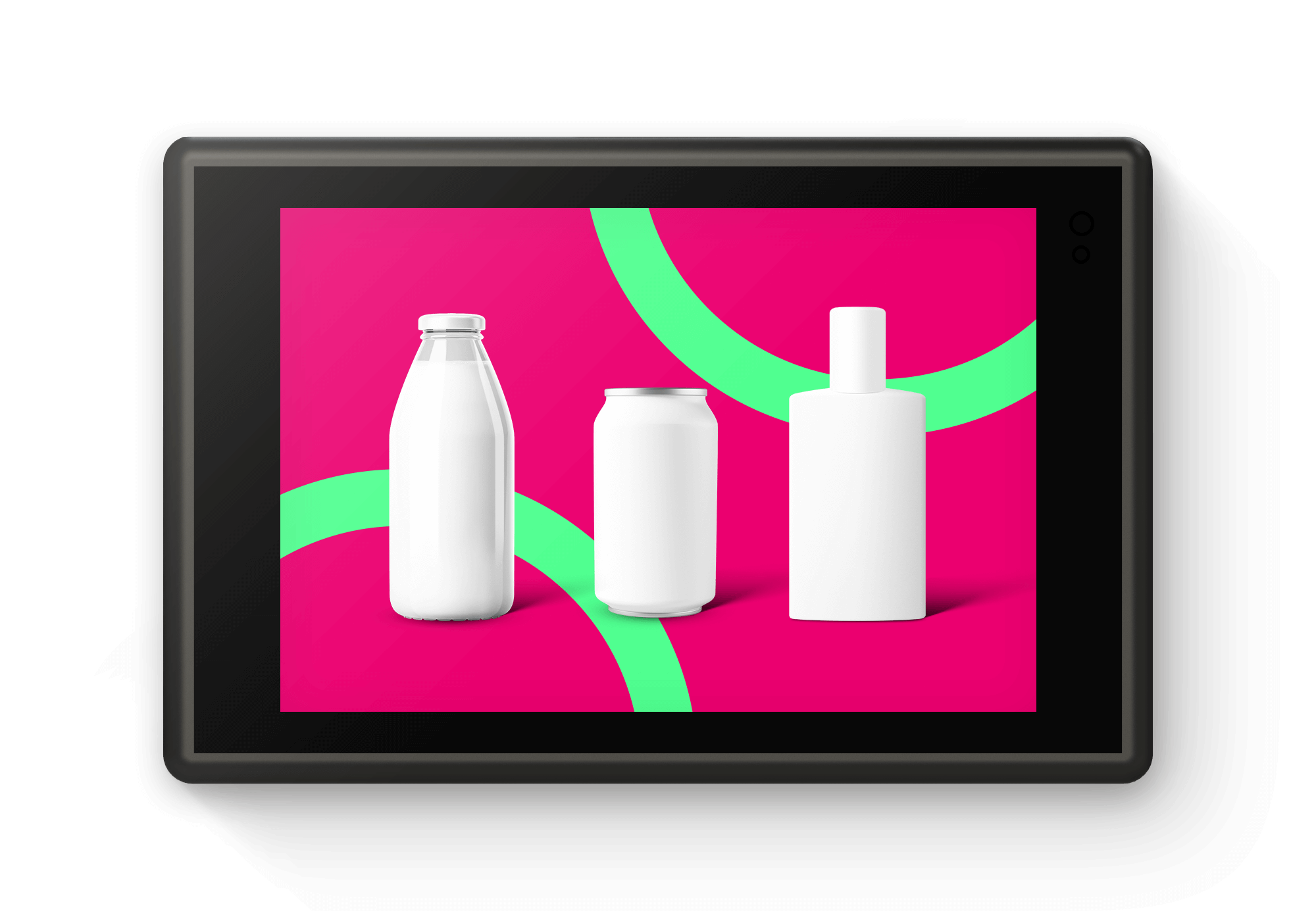 Interactive content
Touch-enabled communication with the customer
API integration
Automated updates and data synchronization
Customer analytics
Full picture of what drives your sales
Integrations & API
Automated content update Keep your data in sync on all channels, ensure swift info updates and remote content management.
Use of analytics Turn it into statistical data that give you comprehensive feedback and help you generate more income.
Instant callback Upgrade your customer service and speed up the business processes with easy-to-use shortcut to instant callback.