Electronics stores
Boost your client`s shopping experience

Take your customer service to the next level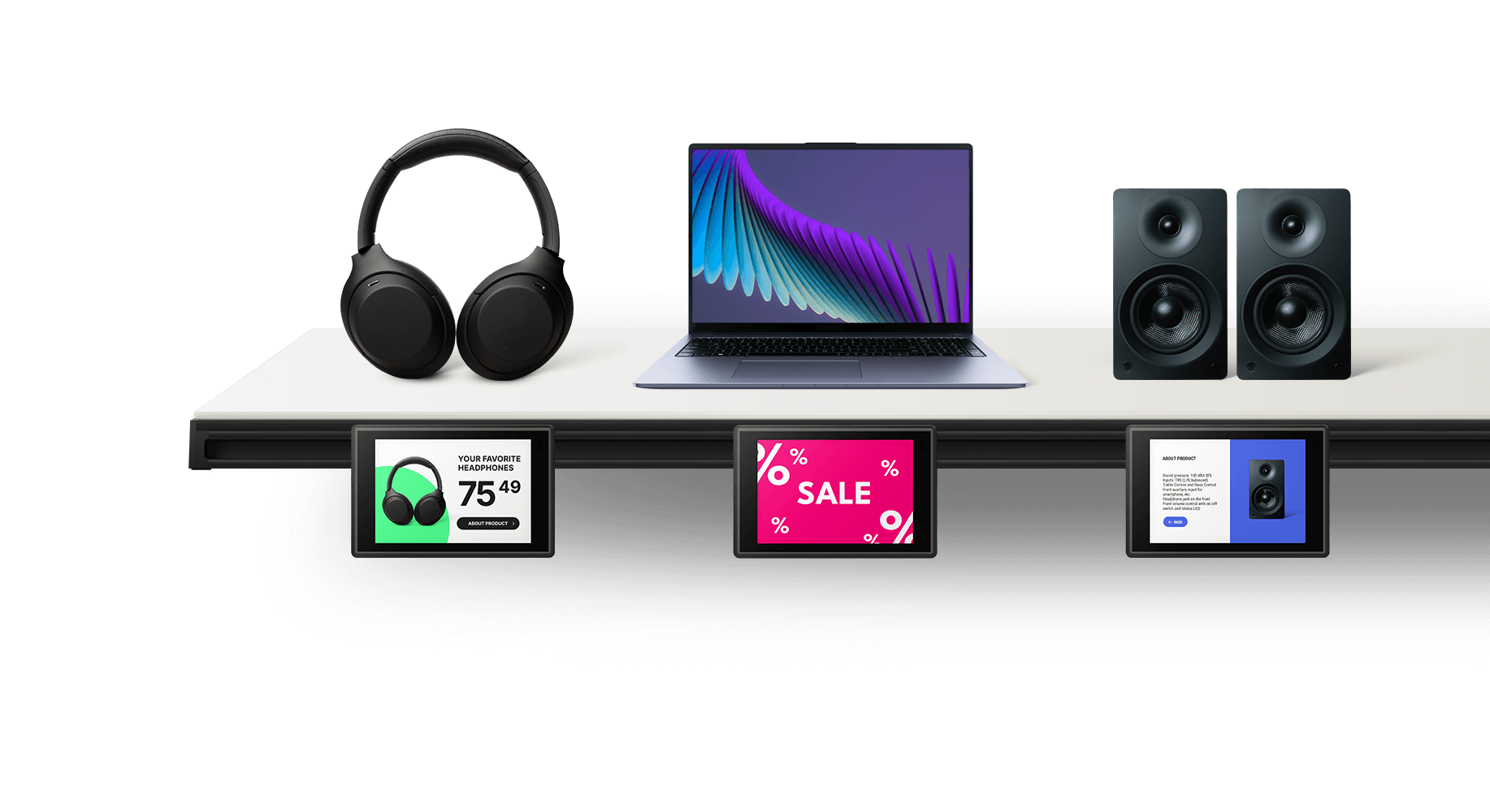 Omnichannel experience
Reach customers wherever they are
API integration
Automate day-to-day processes
Digital solution instead of printed materials
Save time, money, and resources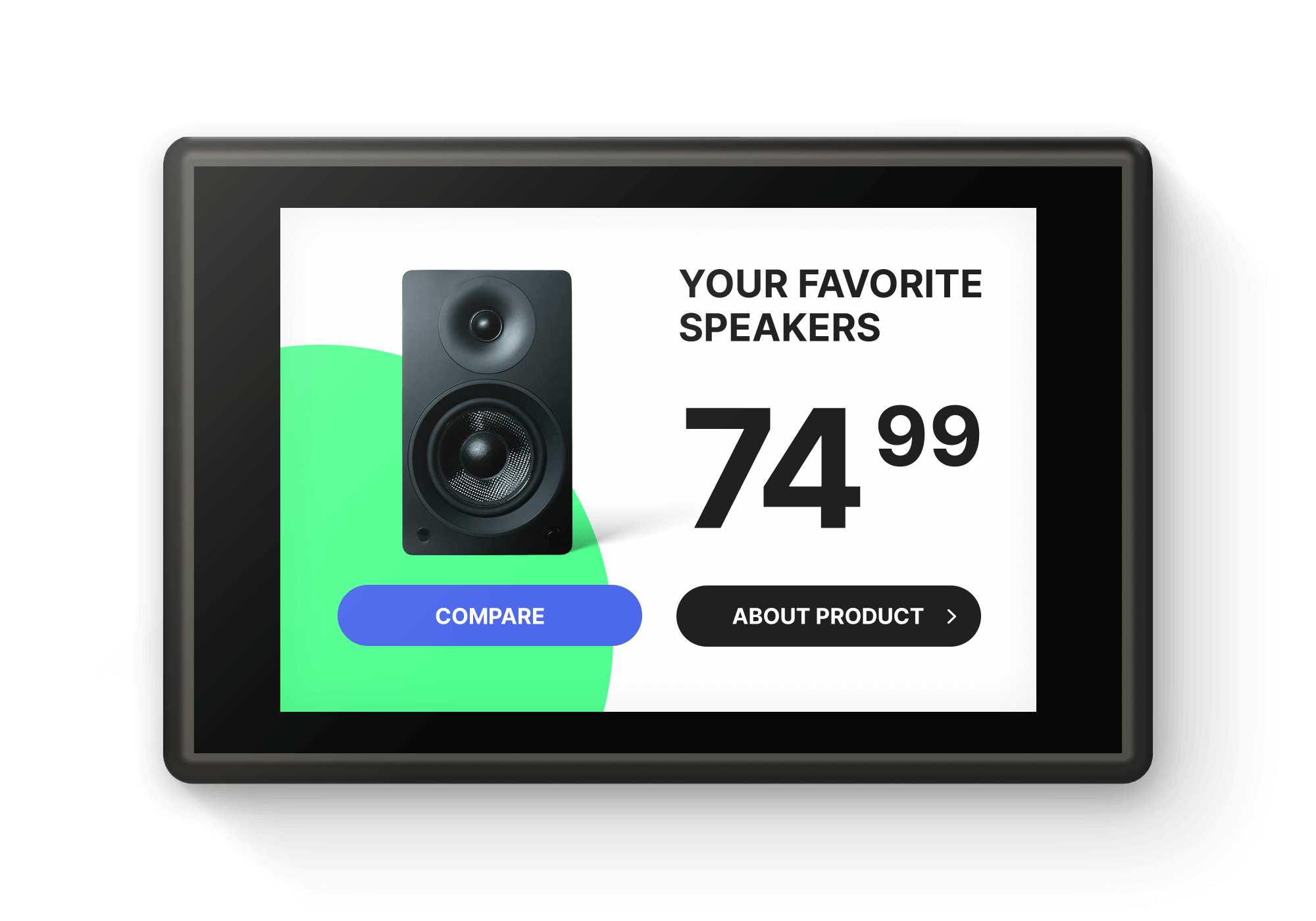 PROVIDE OMNICHANNEL SHOPPING EXPERIENCE FOR GREATER REACH, INCREASED PROFITS AND BOOSTED CUSTOMER SATISFACTION
Allow customers to experience seamless interaction with your brands. Our smart shelf labels in combination with Cloud Portal provide great omnichannel experience, allowing customers to pick up where they left off on one channel (e.g. online, on a mobile device or in the real-life store) and continue on another (and vice versa). This additional feature both helps you to understand your clients better, and upgrades/speeds up their shopping experience with you. With omni-channel options reach your customers where they are so that they don't have to search for you.
API INTEGRATION FOR SEAMLESS CONNECTIVITY AND ENHANCED PRODUCTIVITY
API integration is a driving force for every successful and progressive-minded business. By keeping data in sync, you facilitate and accelerate day-to-day procedures thus leaving more resources for driving revenue. Accurate, synchronized and up to date info on all business channels and systems help to avoid errors. Speed up the business processes with easy-to-use cloud platform and programmatic content management via API.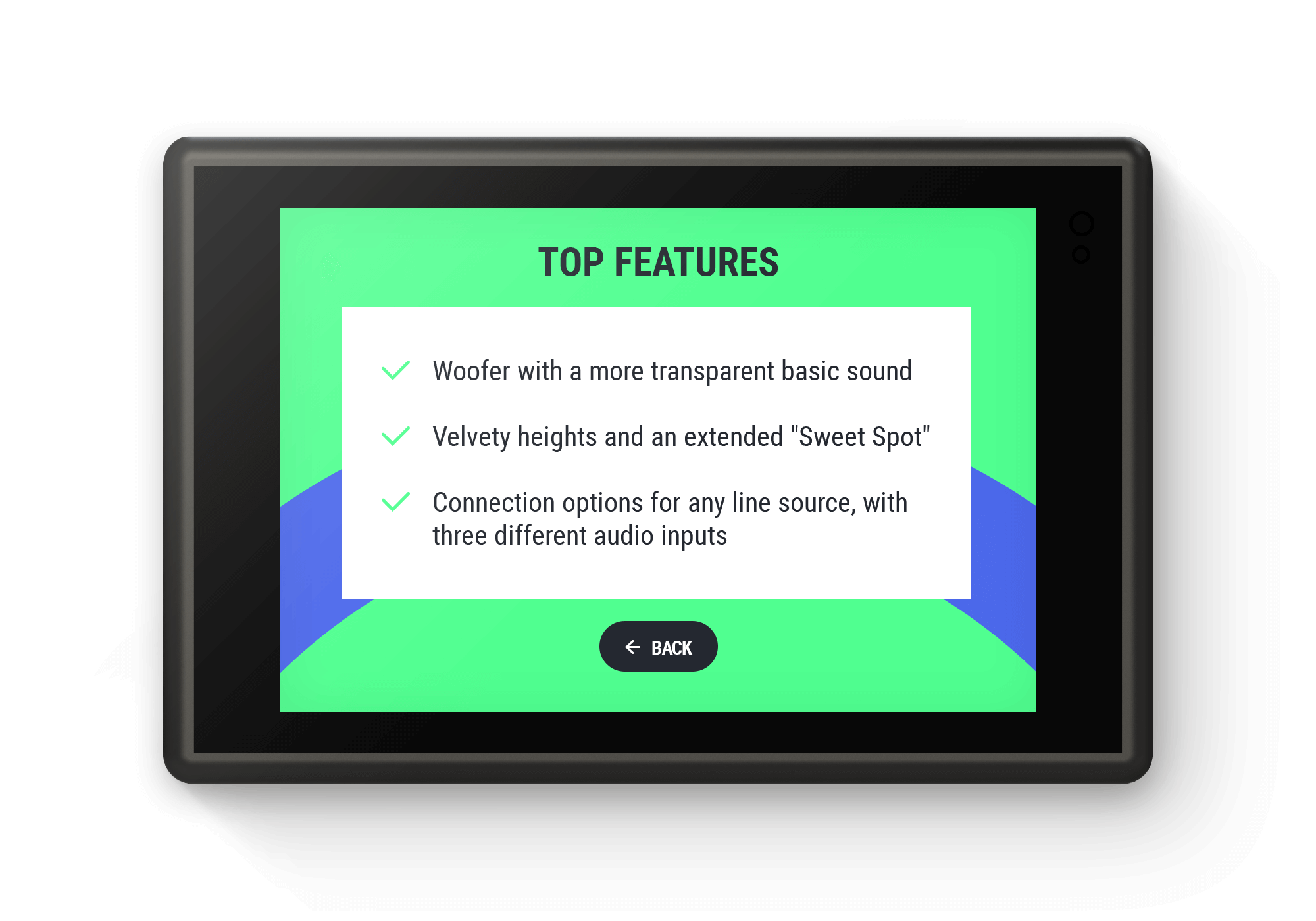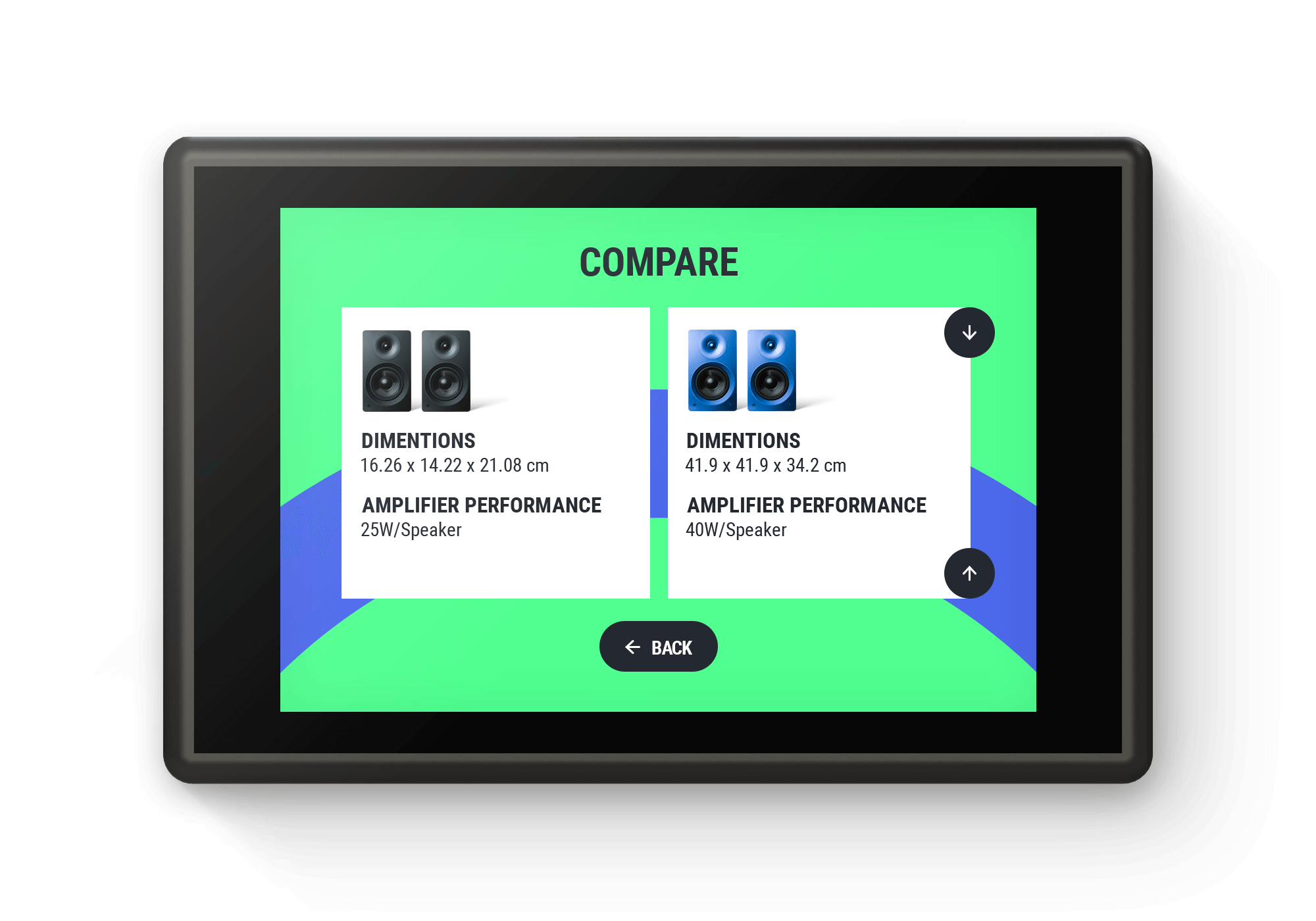 SUSTAINABLE AND RESOURCE EFFICIENT SOLUTION
VIVID TECH smart shelf labels guarantees low energy consumption and can be operated using renewable energy, particularly solar and wind energy. There is no need for batteries, no need for printing posters, no need for additional workforce. Yet the result is much more effective and visible than standard marketing materials. Saving all kinds of resources – time, energy, money, and human – is your key to sustainable and up to date business
Key features
Colorful display
Great visibility from all angles
Touchscreen interface
Easy and fast navigation
Modular construction
Simple installment on any shelf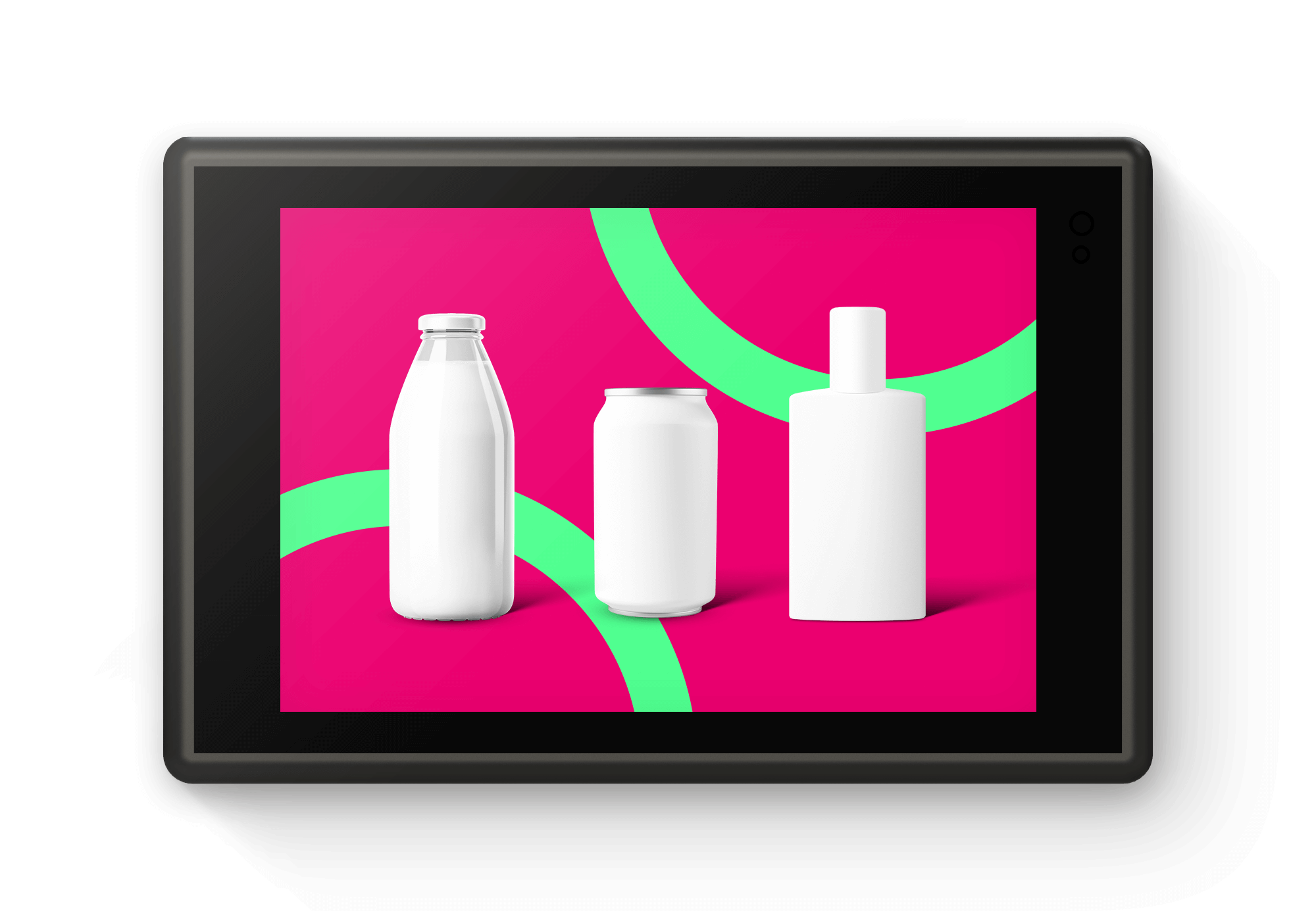 Interactive content
Touch-enabled communication with the customer
API integration
Automated updates and data synchronization
Customer analytics
Full picture of what drives your sales
Integrations & API
Automated content update Keep your data in sync on all channels, ensure swift info updates and remote content management.
Use of analytics Turn it into statistical data that give you comprehensive feedback and help you generate more income.
Instant callback Upgrade your customer service and speed up the business processes with easy-to-use shortcut to instant callback.