Pharmacies
Let your customers make informed decisions!

Ad-space revenue. Improved store's image.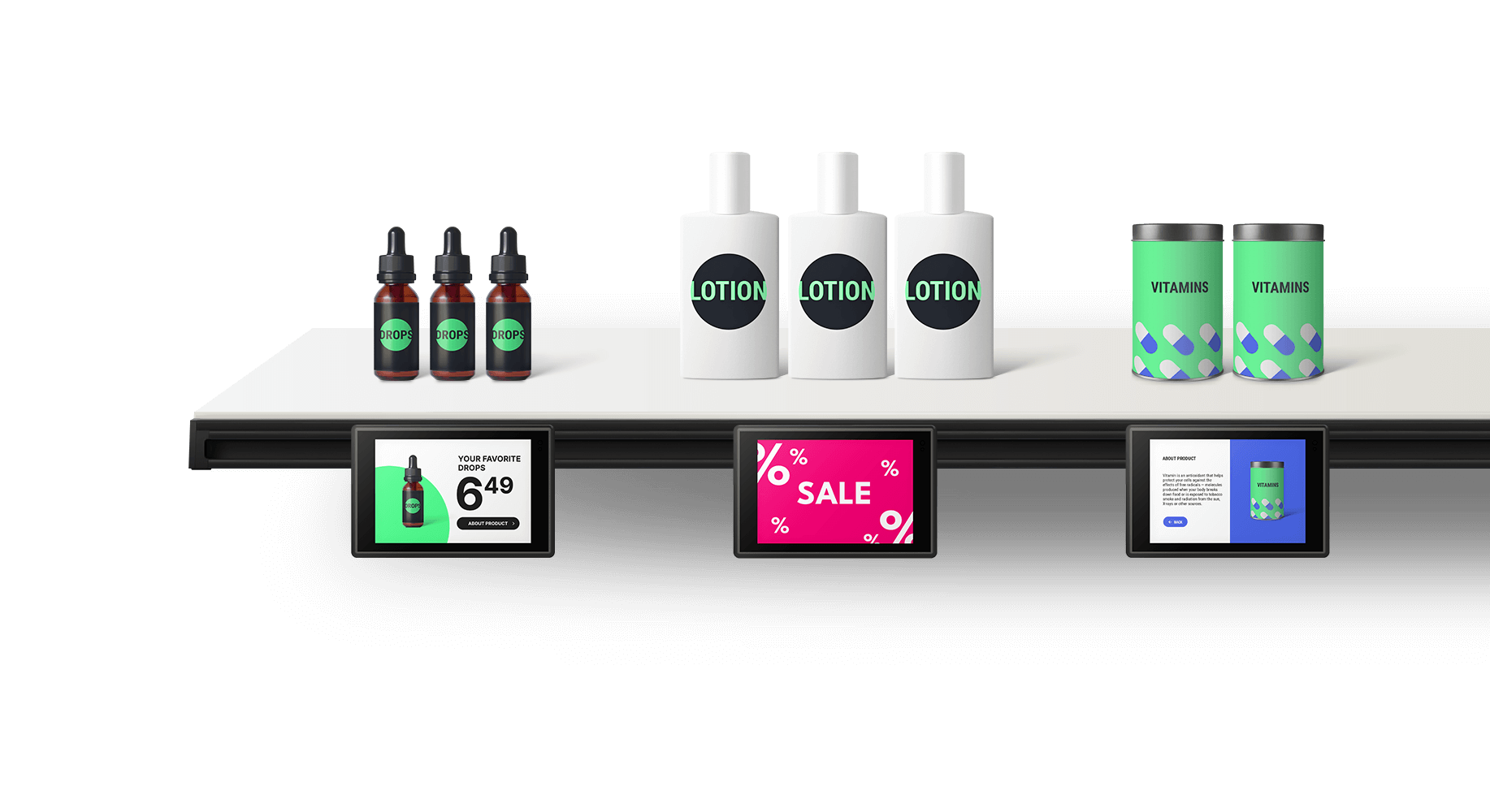 Extra advertising space
Monetize every inch of your shelf
Transparent communication
Put out all the information vital to every customer
API integration
Automate day-to-day processes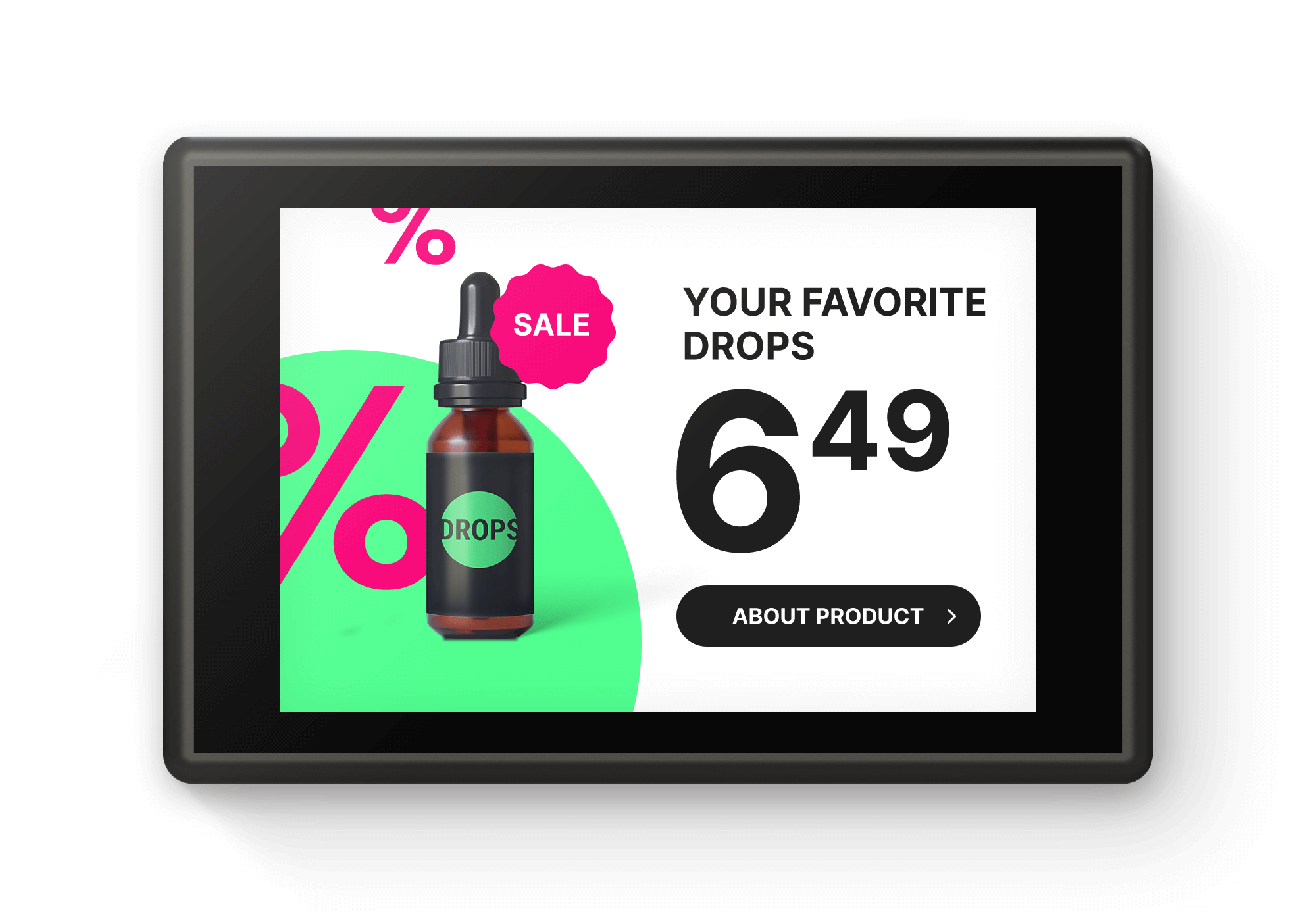 INTERACTIVE ADVERTISING SPACE GENERATES EXTRA INCOME
Engage your partners by offering them a unique, digital, touchscreen ad display for every product right at the shelf. Interactive ads offer vast content options and keep customers engaged. With our smart shelf labels, you have a lot to propose: high quality custom digital content; an opportunity to increase brand visibility; in-store marketing and feedback tool. VIVID TECH smart shelf labels are great way to monetize every inch of your shelf.
FACILITATE CUSTOMER SERVICE BY LISTING COMPONENTS, AMOUNT AND MEDICATION INSTRUCTIONS.
People come to the pharmacy with a specific problem that needs to be solved. This process often includes extensive conversation with the pharmacist thus slowing down the shopping experience and encouraging long waiting time. Full list of components and instructions allow your customers to make the most considered decision and make your business a transparent, honest, and reliable choice. Upgrade your customer service and help the client make a quick, informed decision regarding their health.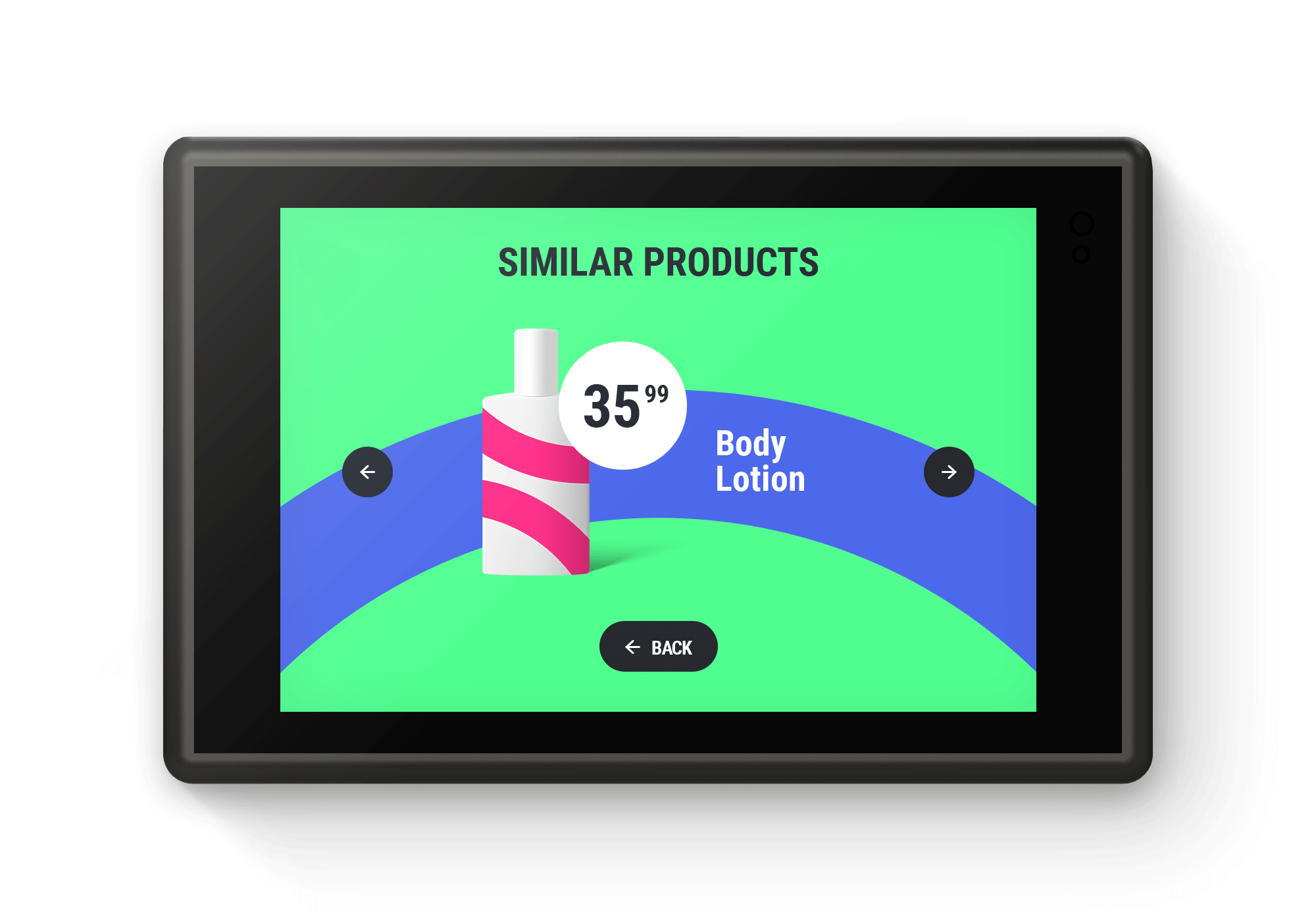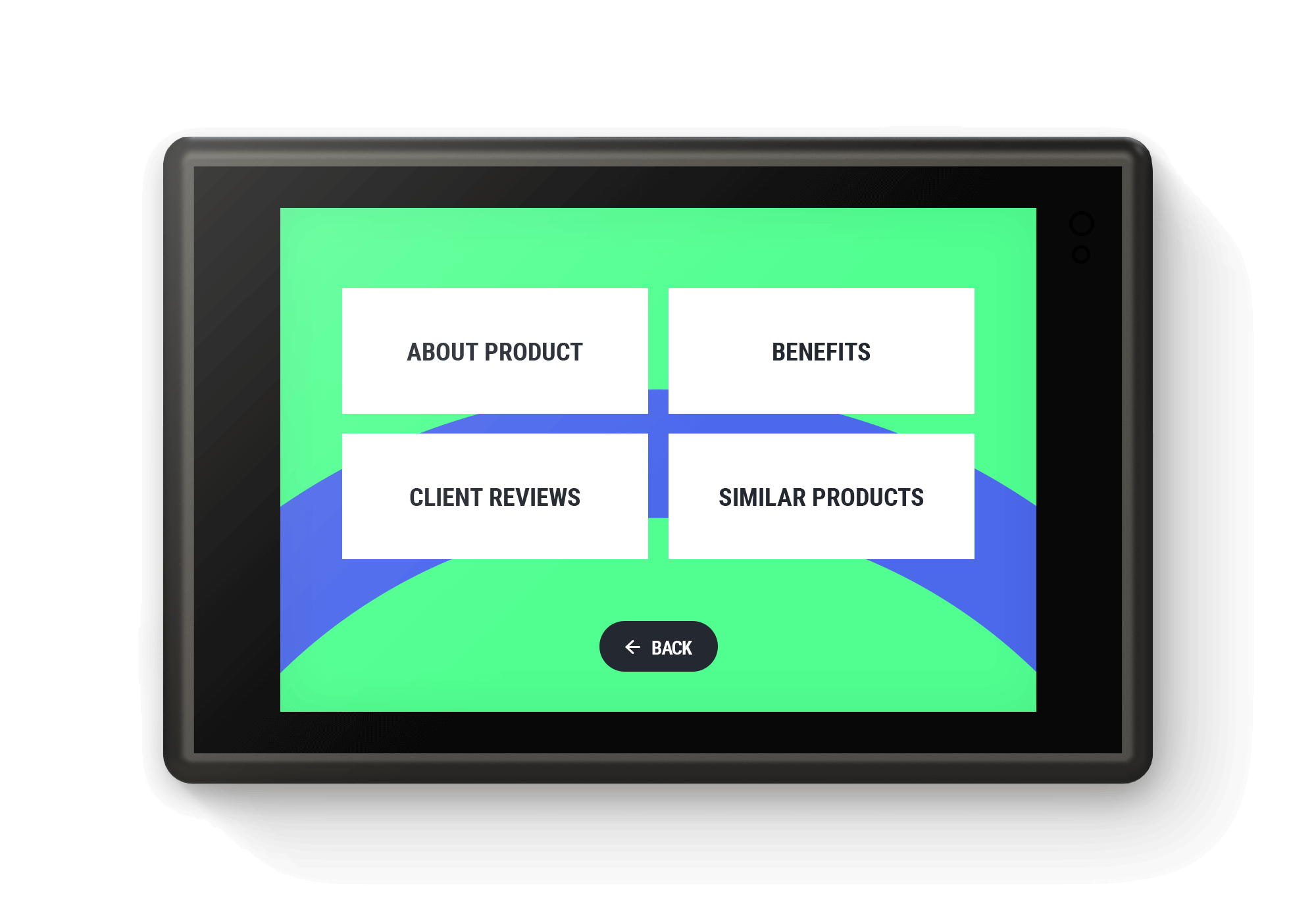 API INTEGRATION FOR SEAMLESS CONNECTIVITY AND ENHANCED PRODUCTIVITY.
API integration is a driving force for every successful and progressive-minded business. By keeping data in sync, you facilitate and accelerate day-to-day procedures thus leaving more resources for driving revenue. Accurate, synchronized and up to date info on all business channels and systems help to avoid errors. Speed up the business processes with easy-to-use Cloud Platform and programmatic content management via API.
Key features
Colorful display
Great visibility from all angles
Touchscreen interface
Easy and fast navigation
Modular construction
Simple installment on any shelf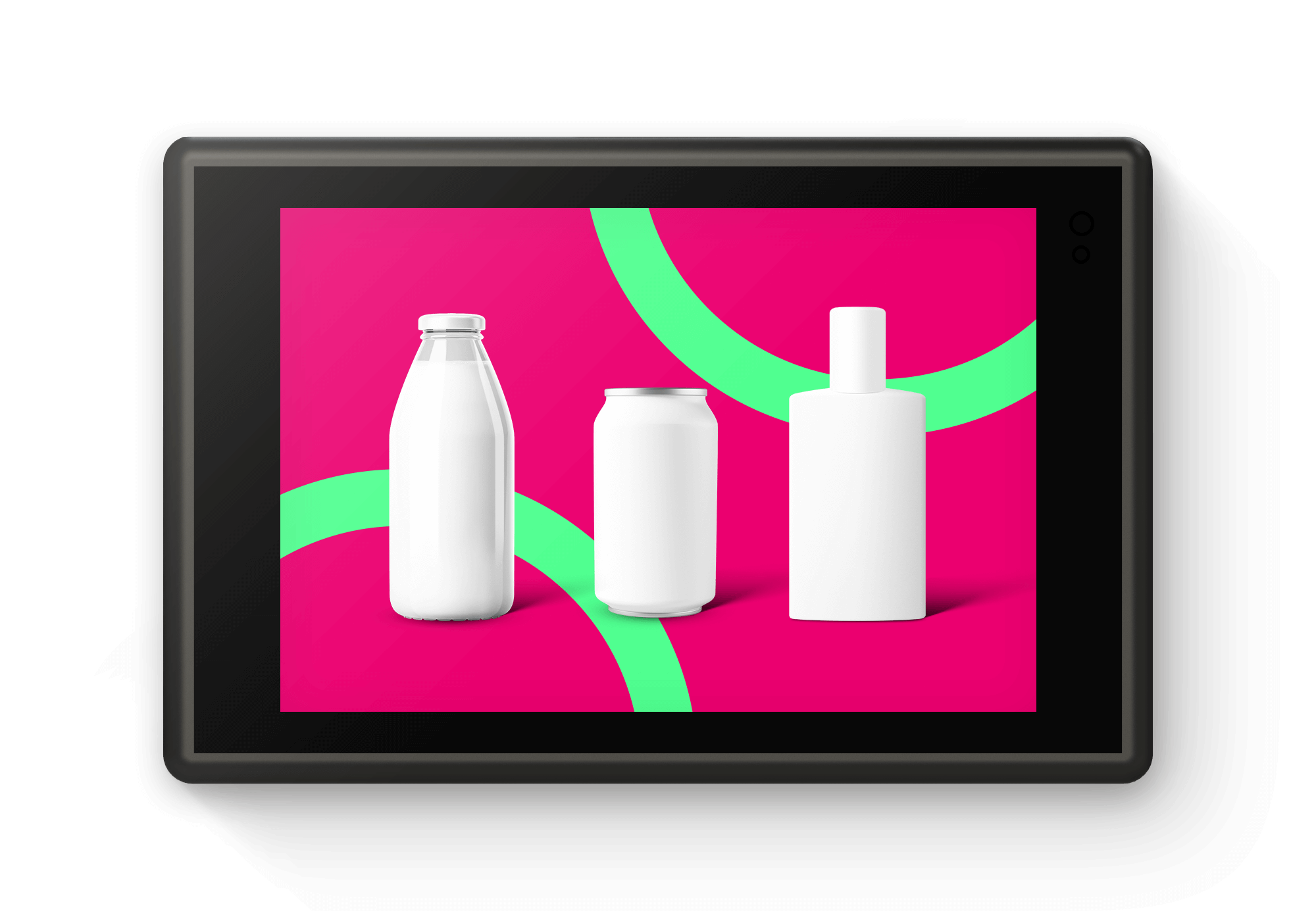 Interactive content
Touch-enabled communication with the customer
API integration
Automated updates and data synchronization
Customer analytics
Full picture of what drives your sales
Integrations & API
Automated content update Keep your data in sync on all channels, ensure swift info updates and remote content management.
Use of analytics Turn it into statistical data that give you comprehensive feedback and help you generate more income.
Instant callback Upgrade your customer service and speed up the business processes with easy-to-use shortcut to instant callback.